The Wonders of Canada
How many of you have been to Canada? How many of you would love to go back to Canada? How many of you have never been to Canada and would love to go?
Until the 15th September I fell into the last category. I flew into Toronto and visited the stunning Niagara Falls followed by a visit to Niagara on the Lake which is an old-fashioned town and was like stepping back in time. Dinner on one evening was at the top of the CN Tower in their revolving restaurant affording spectacular views of Toronto by night.
See below – some adventurous folks zip-wiring towards the falls!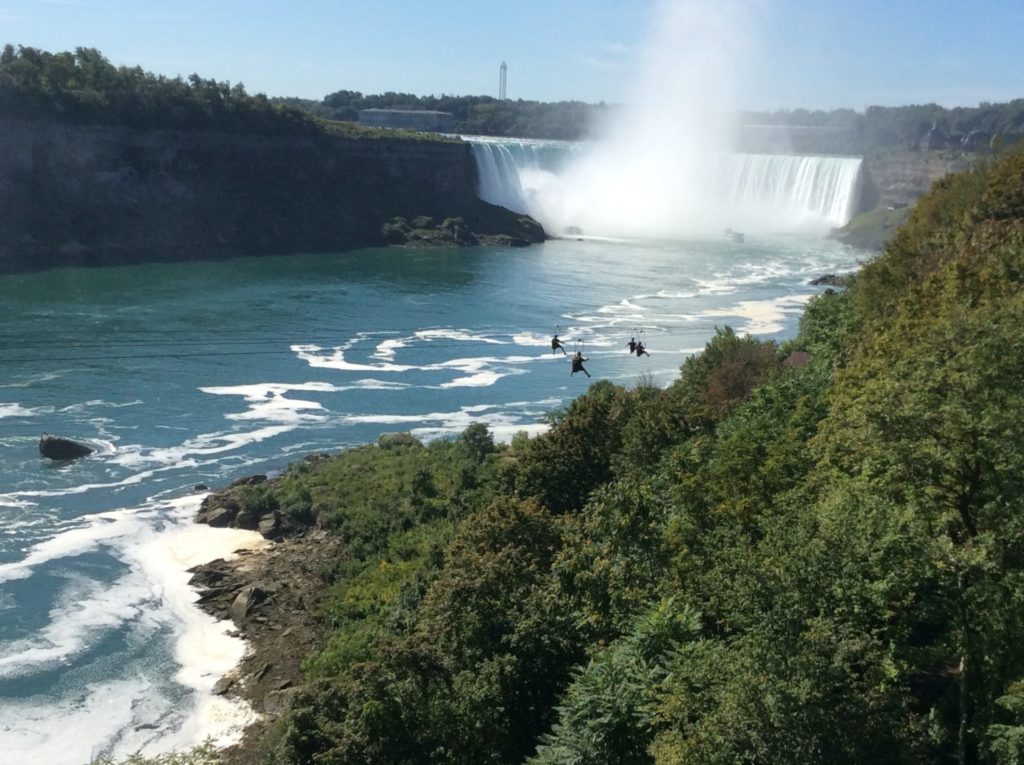 My accommodation was at the Fairmont Hotel which could not have been more central and an hotel that I can highly recommend. Everywhere is walkable and it is directly opposite Union Station which has an excellent link to Pearson International Airport. The Fairmont is not the usual run-of-the-mill hotel – it's interesting, traditional and is used for filming various TV programmes such as the "Handmaid's Tale", "Suits" and other famous productions.
My end destination was Vancouver but instead of flying directly from Toronto, I flew to Calgary and boarded a Brewster coach for Banff where I spent the night at the Banff Caribou Lodge. The following morning I boarded the Rocky Mountaineer and spent the most amazing 2 days aboard this luxury train where I was served gourmet meals and excellent wine while marvelling at the stunning scenery that Canada has to offer. There are countless photo opportunities and I was constantly snapping away either from my seat in the glass dome or from the viewing platform. This is the way to travel through Canada and the Rocky Mountaineer offers several different routes.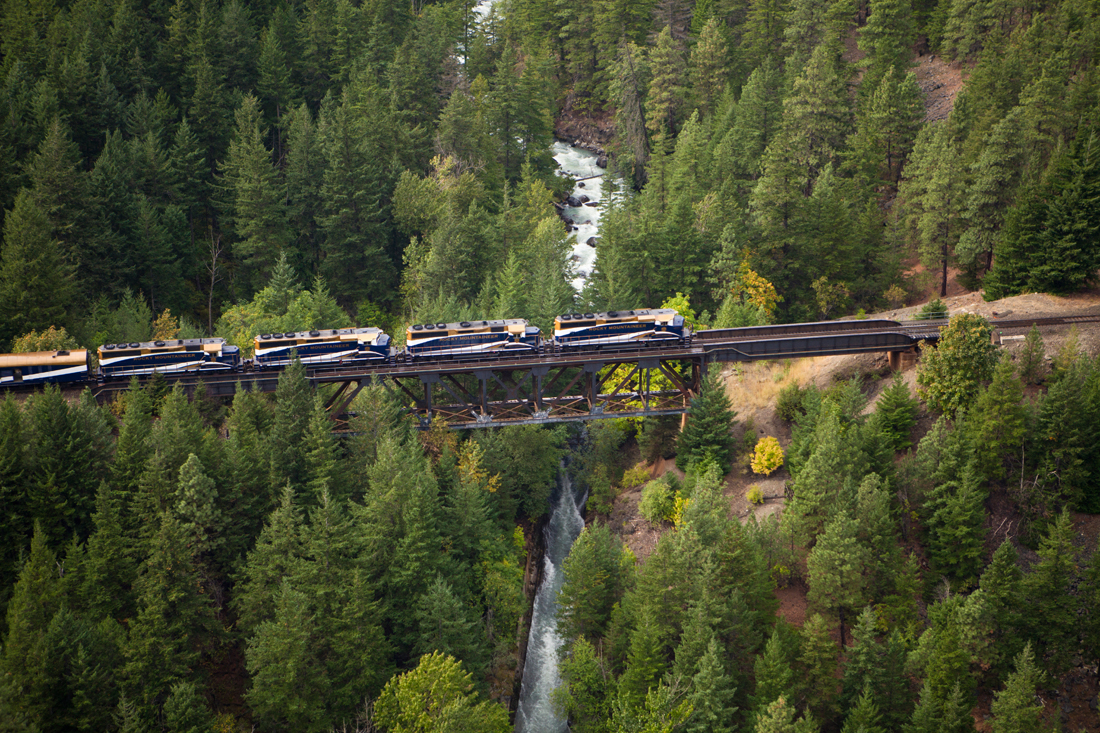 Vancouver was just as spectacular and a visit to Vancouver Island is a must. Ferries from Seattle go directly into Victoria which is the capital of British Columbia and it is easy to jump on a hop-on hop-off bus here too. My day was finished off beautifully with afternoon tea at the Empress Hotel which sits majestically on the harbour front.
From the deck of the BC Ferry from Vancouver to Vancouver Island, I was lucky enough to see 3 whales enjoying an afternoon playtime. Something that surprised me too was the shopping opportunities aboard the ferry! Quality clothes – coats, jackets, jeans, skirts, accessories etc. etc.. Very dangerous! I am now the proud owner of some really neat blue Kesa trainers but really could have gone mad in this shop!!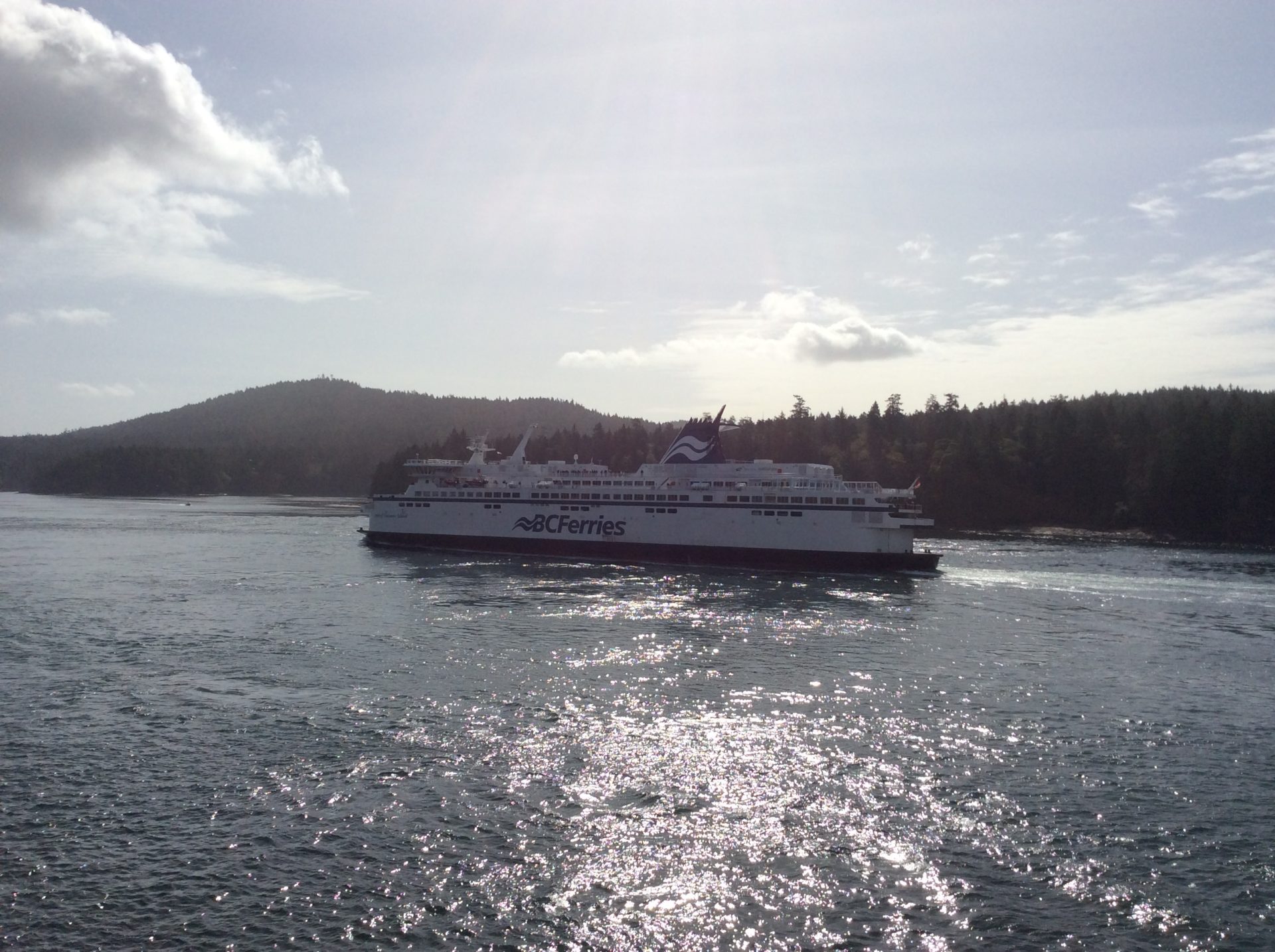 I cannot recommend a trip to Canada highly enough. If this has tantalised you, please don't hesitate to pick up the phone if you would like to know more. I can book flights, accommodation and the magnificent Rocky Mountaineer.
I look forward to hearing from you!