Australia
Australia (the world's largest island) New Zealand and the South Pacific are definitely not standard package holiday destinations…with a multitude of ways of getting there and a million and one things to do once you arrive.
Your Personal Organiser can arrange flights and stopovers – e.g. Dubai, Far East, South Pacific Islands to name but a few. Your Personal Travel Organiser will also put together a suggested itinerary if you are not sure of where you would like to go in Australasia.
Australia is a country of great contrasts and immense natural beauty. From the arid outback to lush tropical rainforests – from vibrant modern cities to idyllic coral fringed islands and the world's largest natural reef – the Great Barrier Reef. Your Personal Travel Organiser can tailor-make any itinerary to include hotels, camper van or car hire, rail travel, cruises and guided tours.
If you would like to visit both the east and west coasts of Australia, a wonderful way to transit between Perth and Sydney is on the Indian Pacific railway. This is a luxurious way to traverse this great continent that is Australia. Enjoy gastronomic cuisine and excellent wines in the dining cars and lounges, then when it's time to turn in for the night, your en suite day cabin will be made into a comfortable bedroom by attentive stewards. Stops en route include historic Cook and vibrant Melbourne. A lamb dinner in the outback complete with bonfires is served to you while you marvel at a star filled sky. You will feel that you can almost reach out and touch the Southern Cross – a truly incredible experience.
The Ghan is another luxury train which operates between Adelaide and Darwin and takes its name from the 19th century Afghan camel drivers who arrived in Australia and helped to explore the country's remote interior. One of the stops en route is Alice Springs – an amazing place with amazing stories and Your Personal Travel Organiser can arrange this for you.

These luxurious trains are by far the best way to see more of this vast continent.

Visit the Sydney Opera House, climb the Sydney Harbour Bridge, go to the top of the Eureka Tower in Melbourne for amazing views of the city, snorkel and dive the Great Barrier Reef from Cairns or one of the 900 islands scattered along the Great Barrier Reef – Lizard Island, Hamilton Island, Heron Island etc. etc.. Watch the sunrise from Uluru. The list of things to do and places to go in this amazing country is literally endless.
Your Personal Travel Organiser can arrange holidays in New Zealand which offers spectacular scenery, walking trails and excellent skiing in winter. Food and wine is superb – try the Maori hangi (feast) where food is cooked in the ground over hot river stones – a treat not to be missed.
You will be welcomed everywhere by "Kia Ora" meaning "Hello", "Hi", "Greetings" etc.
You can explore the North and South islands of New Zealand by camper van, or hire a car and stay in various locations. You can cycle, fish, go walking, kayaking and for the more adventurous – a bungy jump off the Kawarau Bridge….not for the faint hearted! Your Personal Travel Organiser can organise all of this for you.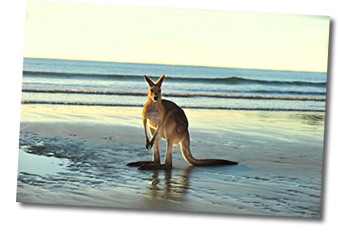 The Pacific is the world's largest ocean and the islands in the South Pacific look like a splatter of dots scattered over the glistening water. You can choose from the Solomon Islands, French Polynesia, Easter Island, the Cook Islands, Fiji, New Caledonia, Bora Bora….the list is endless. The islands are secluded and romantic with swaying palms and blue lagoons but still with plenty to do if you don't want to just relax on the white sand beaches. The South Pacific Islands are a great combination with your holiday to Australia or New Zealand and Your Personal Travel Organiser can assist you with this.
Tempted? Call Your Personal Travel Organiser today.
Tel : 01279 871188
E-Mail : joycek@travelorganiser.net