USA
The United States of America is so diverse. From the bright lights of Las Vegas and New York to the great fun for all the family to be enjoyed at Disney World in Florida, to the peace and quiet and vast open spaces of Wyoming – the list is endless. America really does have something to suit everyone and Your Personal Travel Organiser can arrange all of this for you.
The romance of Route 66 continues to captivate people around the world. Running between Chicago and Los Angeles, this legendary old road passes through the heart of the United States and takes in some of America's most archetypal roadside scenes. If you're looking for great displays of neon signs, rusty middle-of-nowhere truck stops, and towns that look as if they have come straight out of a John Wayne movie, do as the song says and "get your kicks on Route 66". It's fun to drive it in a convertible or ride a motorcycle along Route 66.
Las Vegas is exciting, vibrant and right in the heart of the Nevada desert. It is a gambler's dream come true, but also has great nightlife with famous people performing on a nightly basis. It boasts wonderful restaurants with great food. The "Top of the World" restaurant in the Stratosphere Hotel revolves and is 800 feet above ground level offering spectacular views of the city. The food is amazing and following dinner, you can take a cab just a short distance to Fremont Street and enjoy the free light show and good bands as well. For the more adventurous, there is the "Zipline" and "Zoomline" where you can literally zip and zoom 77 feet or 114 feet above street level. It could only happen in Vegas and don't forget…..what happens in Vegas, stays in Vegas! Your Personal Travel Organiser will be happy to take care of all the arrangements for you.
The Grand Canyon is one of the Seven Wonders of the World and truly a sight to behold. You can go for the day or even just the afternoon from Las Vegas. Small planes and helicopters leave daily from the local airport and fly you over the Hoover Dam before landing at the Grand Canyon. This is a definite "must do"!
Disney World in Florida is always a firm favourite for young and old alike. A good combination is to stay in Kissimmee either in a Disney hotel, or on International Drive where there are some very reasonably priced hotels, or perhaps you prefer a villa with pool. There are usually transfers provided to the various parks so you do not need a car. This could be followed by a relaxing week on the beach – Clearwater, St Petersburg, Sarasota etc. etc. or you may even like to drive down to the Florida Keys – the list is literally endless.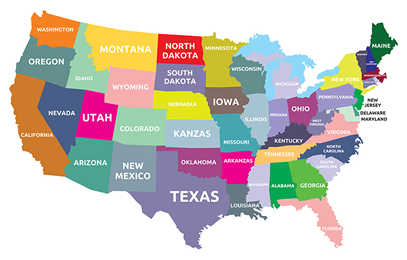 If you only have a few nights to spare, how about popping over to New York, otherwise known as "The Big Apple" – visit the Empire State Building, Central Park, Statue of Liberty, do a bit of shopping and enjoy the vibrant atmosphere of Times Square.
Another great place for a short break is San Francisco – marvel at the Golden Gate Bridge, visit Alcatraz, take a ride on the iconic cable car system…..again, the list is endless.
The U.S. of A. literally has something for everyone.
Call Your Personal Travel Organiser to take care of all your travel arrangements.