Cruise
Cruising is a great way to see lots of destinations in one holiday. Offering first class service and facilities, cruising today is a very different type of holiday to what it used to be 20-30 years ago!
Here are just a few examples of the many cruise holidays that Your Personal Travel Organiser can offer you.
River cruising takes you to many interesting and unusual destinations, and apart from the many beautiful rivers in Europe, you can venture further afield to Russia and the Ukraine, China, Vietnam and Cambodia – all fascinating destinations.
You may prefer an Ocean cruise, visiting Europe and the Mediterranean, Caribbean, Hawaii, Alaska, North and South America, South Africa – the list is endless. Your Personal Travel Organiser offers NCL Freestyle cruising where the ships have lots of restaurants offering a variety of cuisine and you can have a table for two, and dine at a time to suit you. You can even have room service if you wish. There are also a variety of activities and facilities available to you on board.
Leisure facilities aboard these luxury ocean liners include spa with a superb range of treatments, fitness centre, golf nets, ice skating rink, swimming pools, hot tubs, card rooms, quiet reading rooms, casino, theatres etc. etc.. Everything is provided for your enjoyment and relaxation. If you decide to take the whole family, Your Personal Travel Organiser will be delighted to make some suitable suggestions for you.
Or…for something really special…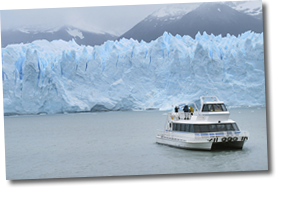 Queen Mary 2 is Cunard's flagship and the most magnificent ocean liner ever built. Taking a Transatlantic Crossing to or from New York on this incredible ship is a holiday like no other. Watch proudly from the deck, or from your private balcony, as she sails majestically out of port flanked by a flotilla of small yachts and motor boats sounding hooters and with everyone cheering and waving. On arrival in New York, Your Personal Travel Organiser can arrange for you to stay for a few nights and experience this vibrant city that never sleeps, then fly home. The Queen Mary 2 also offers European cruises from Southampton, which are also very special. She offers so much space on board and such an array of state of the art facilities including a 3D Cinema, planetarium and a superb spa. Your Personal Travel Organiser can also arrange cruises on QM2's sister ships QE2 and the Queen Victoria.
Your Personal Travel Organiser can arrange the cruise best suited to your individual needs – call now to book!