Worldwide Travel
Far East
The Far East encompasses Thailand, Malaysia, Bali, Hong Kong, Singapore, China, Burma, Vietnam, Cambodia and Laos. Your Personal Travel Organiser offers holidays to the Far East and the opportunity to discover fascinating cultures, natural beauty, enjoy exceptional cuisine and meet the friendliest people you will find anywhere. Not only will you receive outstanding service, the beaches are stunning and the hotel standards are first-class, not to mention excellent value for money.
Middle East
Dubai is known for its glitz and glamour, but being only 7 hours flying time from the UK, it is perfect for a long week-end or a 7 night holiday. Enjoy fabulous beaches and shopping in the many malls. Dubai is home to "The Palm" which is the world's largest man-made island shaped in the form of a palm tree.
Fairmont the Palm is only one of the many amazing hotels located on The Palm that Your Personal Travel Organiser can arrange especially for you.
Dubai is ever evolving as more and more innovative hotels spring up to contribute to the ever changing but sophisticated Dubai skyline.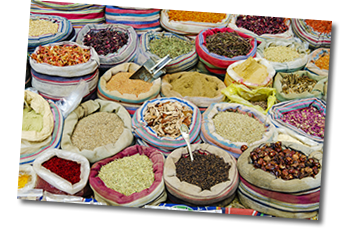 Abu Dhabi is the cultural heart of the emirates as well as its capital. Visit atmospheric souks (Arabic for marketplace) and enjoy the fragrance of spices and shopping for silks, perfume, clothing and household items. Relax on one of the many stunning white sand beaches and enjoy the water sports, or for something completely different, try your hand at go-karting around Arabia's largest go-karting track.
A visit to Yas Island is a must and there is fun for all ages at Ferrari World Abu Dhabi – the world's first Ferrari theme park.
Golf in Abu Dhabi is a truly amazing experience with several fabulous and challenging courses carved out of the desert and along spectacular coastlines. You can play a different course for a totally different experience every day for six days!
Your Personal Travel Organiser can arrange all of this for you.
Canada
Stretching from the U.S. in the south to the Arctic Circle in the north, Canada is the world's second largest country and is filled with vibrant cities including multicultural Toronto; predominantly French-speaking Montréal and Québec City; Vancouver and Halifax on the Pacific and Atlantic coasts and Ottawa, the capital. It's also crossed by the Rocky Mountains and home to vast areas of protected wilderness and rolling prairies.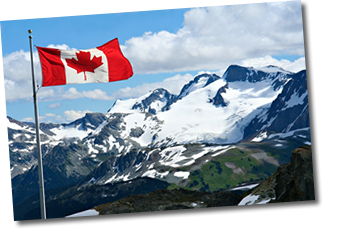 Canada is an incredibly beautiful country and offers something for everyone.
Your Personal Travel Organiser can arrange a trip on the world famous Rocky Mountaineer train from Vancouver to Kamloops and travel to Lake Louise via the Icefields Parkway – one of the most scenic highways in the world. Banff is one of the most unique destinations in the world – a town incorporated in the heart of the national park. Your Personal Travel Organiser can arrange this too!
Visiting Vancouver is a must. It's a city of contrasts which combines a modern city with access to the great outdoors. On one side you will see skyscrapers, pavement cafes and art galleries and on the other rainforest, beautiful beaches and majestic mountains and of course a trip to Vancouver Island is a must – enjoy a horse-drawn carriage ride, a picnic on the beach or a stroll through the stunning gardens and parks.
Would a trip to Canada be complete without a visit to the spectacular Niagara Falls? Of course not and this is a great day out from Toronto. Something else that you simply must do is have dinner in the revolving restaurant at the top of the CN tower. The views of Toronto by night are spectacular and the food is amazing!
Call Your Personal Travel Organiser to arrange this for you.
Mediterranean, Greek Islands, Canaries, Egypt
If you prefer a shorter flight, Your Personal Travel Organiser can arrange holidays to any destination…..the world truly is YOUR oyster.
Call Your Personal Travel Organiser today!