The Land of Fire and Ice
Happy New Year to one and all!
I had the good fortune to see in 2018 in Reykjavik, the capital of Iceland. What an amazing country this is. We stayed in Hotel Holt which is described as "an hotel within an art gallery" – fabulous artwork everywhere.
Hotel Holt is located only a few minutes walk from the city centre of Reykjavik with its majestic cathedral and quaint shops, restaurants and bars.
There were many highlights of this 4 night break – one being a trip to the world's largest man made ice cave. Several years ago, a team of Icelandic entrepreneurs dreamed of tourists not just exploring the surface of Iceland's glaciers, but actually getting inside one. Four years and $2.5 million later, Iceland's first man-made ice cave opened to visitors in June 2015.
The journey across the snowy surface of the glacier is undertaken in a 20 ton customised monster truck named "The Ice Explorer", which was acquired from NATO by Arngrimur Hermannsson. who is also one of the guides. It was originally used by NATO as a cruise missile launcher.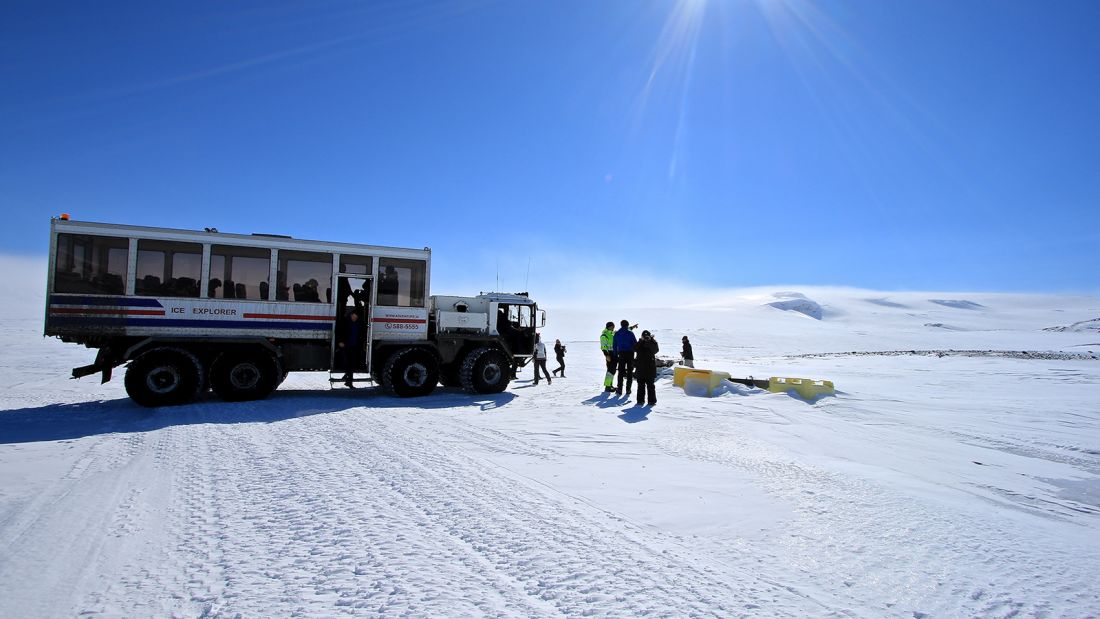 Photo by Jenna Gottlieb
There is also a chapel deep within the ice cave where weddings can be conducted – the acoustics are simply amazing.
Iceland is also beautiful during the summer months when the snowy landscape is turned into beautiful green meadows, yellow flowers and fields of lupins.
Less than 3 hours flight from London, Reykjavik is definitely somewhere that you should visit.