Chocolate Brownies in Verbier
Sir Richard Branson's ski lodge in the winter wonderland of Verbier has a few dates open from 4-11 February, 7-11 March and 18-26 March 2018.

The Lodge is a fabulous 9 bedroom retreat situated high in the Swiss Alps in Verbier – a skiing and snowboarding paradise. It comes complete with staff including three gourmet chefs catering to your every need and dietary requirements. All meals and drinks (including champagne) are included.
After an exhilarating day on the slopes, you can take a dip in the heated indoor pool or enjoy one of the two Jacuzzis. You can also have a game of pool or snuggle up with a glass of wine and watch a film.
I also have a fabulous recipe to share with you courtesy of head chef Hugh – his mouth-watering Toblerone Brownies
Hugh, the Head chef has shared his recipe for The Lodge's famous afternoon delight. Ingredients: 360g sugar, 3 eggs, 1 vanilla pod (seeds scraped out), 110g flour, 120g cocoa powder, 130g chopped Toblerone, 360g butter
• Pre-heat the oven to 175°C • Whisk the sugar, vanilla and eggs until light and pale • Sift together the flour and cocoa then fold in 1/3 of the flour and cocoa into the sugar/egg mix until fully incorporated • Then fold in 1/3 of the butter until fully incorporated – Repeat both steps until you have folded in all the flour and butter • Add the chopped Toblerone and mix • Cook in a 20cm baking tin for 30 minutes • To test the brownie lightly press the centre and there should be a little resistance • Leave to cool on a wire rack & serve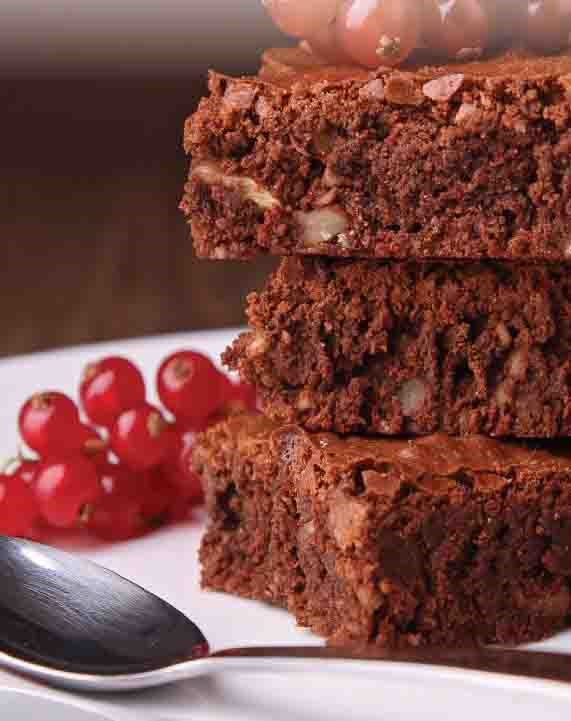 Enjoy!
The cost for the four night stay is £2550.00 per person excluding flights based on 2 people sharing a fabulous room.
Call now to book 01279 871188.