Amazing Australia
Have you ever been on a train from Adelaide through the outback of Australia and up to Darwin? I have and it is a truly wonderful and memorable experience.
The train is called "The Ghan" after the camel drivers who worked in the outback of Australia in the late 19th and 20th centuries. It's a fascinating journey and takes in Alice Springs and Katherine. The Ghan is 774 metres in length and has 30 carriages including crew quarters, restaurant cars and bars. The guest rooms are very comfortable aboard the Ghan and most have en-suite with toiletries provided. The Ghan is All Inclusive and the food and service truly excellent. Lovely Australian wines are provided with meals and you can also enjoy your favourite tipple before and after meals.
Another wonderful trip is aboard the Indian Pacific and this train travels between Sydney and Perth – a fabulous way to traverse this mighty continent. With 3 nights spent aboard – again, the guest cabins are comfortable and the food and service second to none. Enjoy a lamb dinner in the outback and marvel at the Southern Cross. With no pollution, the stars appear so close, you feel you could reach up and pluck one from the sky.
The Indian Pacific trundles alongside part of the Nullarbor Plain which is semi-arid and four times the size of Belgium. If you are lucky you will spot kangaroos and wallabies from the panoramic windows on the Indian Pacific.
These are only two of the wonderful experiences available to you when visiting the vast continent of Australia.
I have visited Australia several times and would love to assist with planning YOUR holiday to Australia. Do call on 01279 871188.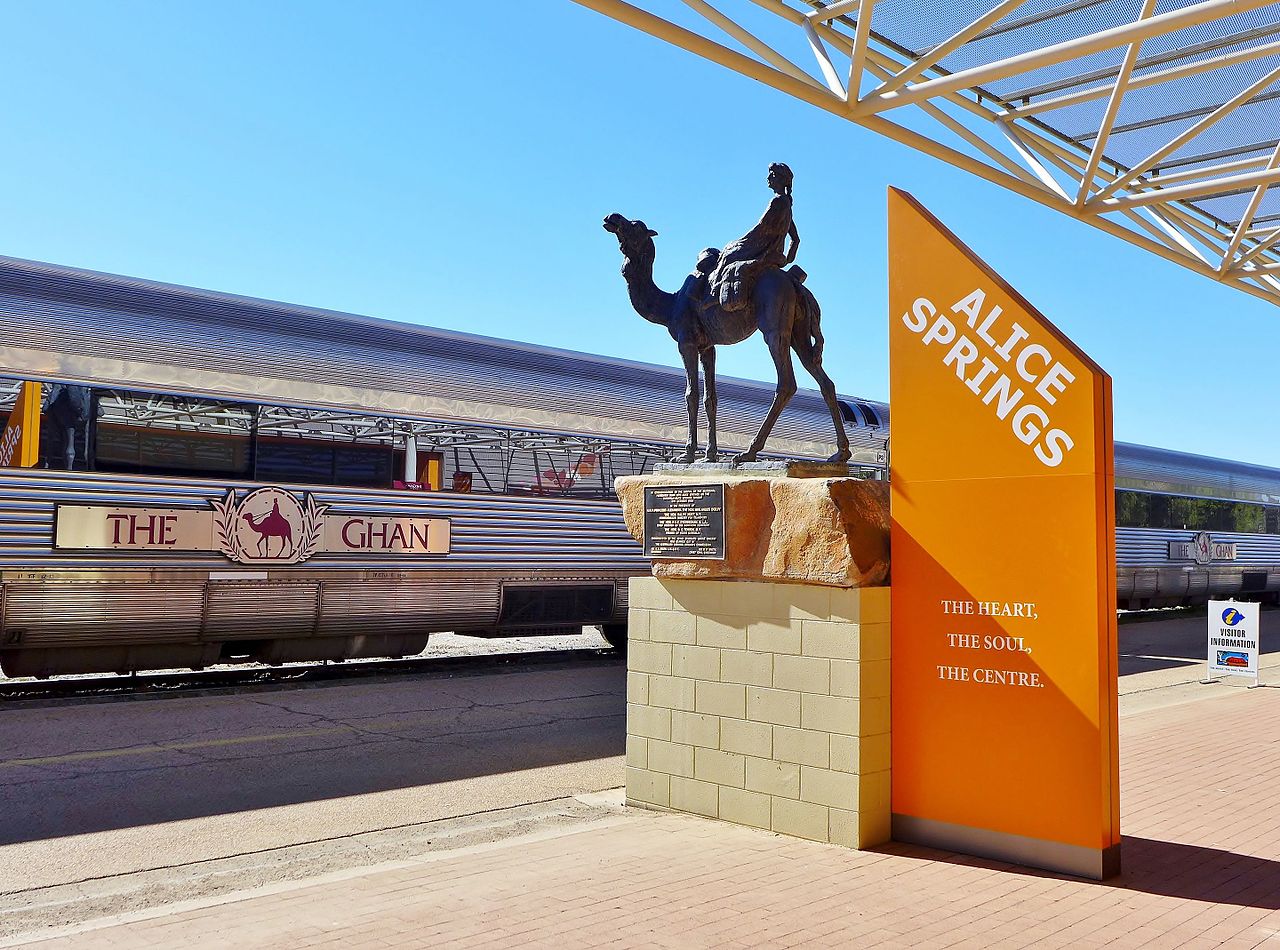 By Bahnfrend – Own work, CC BY-SA 4.0